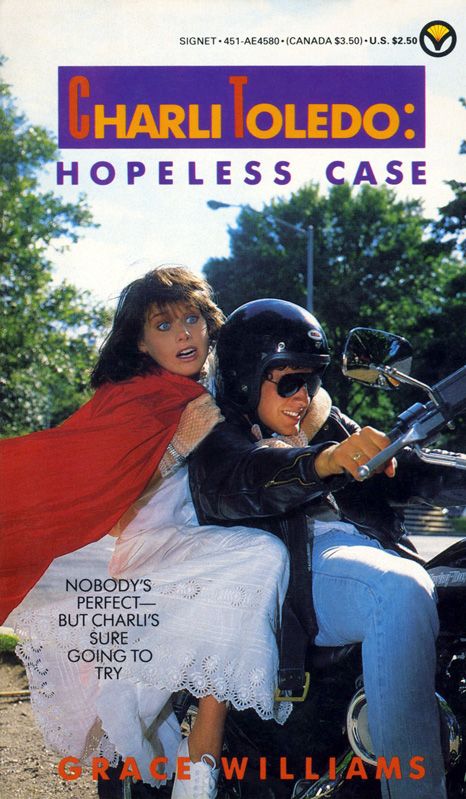 Just added to my
Half.com
shop!
Condition: Very Good
Seller's Comments: Light scuffing on book covers. Inside covers and some book pages are yellowed due to age.
Price: $2.00
Quantity: 1
NOBODY'S PERFECT – BUT CHARLI'S SURE GOING TO TRY
IS THIS A HOPELESS CASE?
Charli Toledo is 100% normal. She wears just the right clothes, gets just the right grades, and her best friend is the mayo's daughter. The coolest sorority in school wants to interview her, and she's trying for the Ivy League. So what's wrong with this picture?
Her mom calls herself Star Galaxy, bakes green-speckled whole grain bread and grows Meadow In A Can for a front lawn. Her stepfather is a muscle-brained Scandinavian weightlifter, and her twin brother is a biker who seems born to die in jail. Worst of all, Bernard Hoeffler, the school's biggest nerd, has suddenly taken to tagging along after Charli, potentially ruining her hard-sought reputation as a member of the Bowling Green elite. Is it hopeless? Not if Charli can help it. She knows exactly who she is and what she wants...or does she?
November 1986 edition
Even though this book was published in 1986, there is a kid in it talking about having a modem & being able to hack into the school's computer & also having the ability to chat online with other people. These topics were definitely not common knowledge back then! Grace Williams was quite prescient!
BUY HERE!