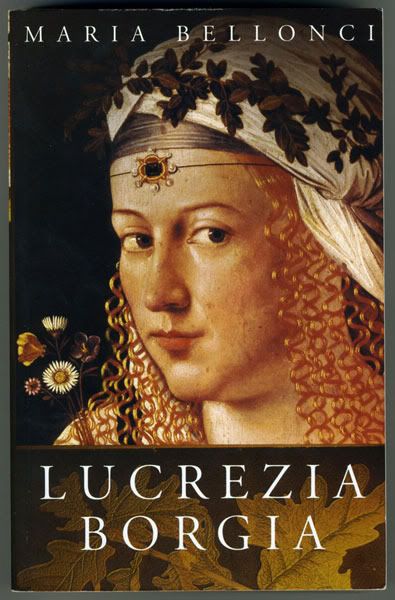 Seller's Comments: Read once. Some shelfwear. See description for photo & more info.
Among the violent personalities of the High Renaissance, Lucrezia Borgia is chiefly remembered as a raven-haired poisoner. But the Lucrezia that Maria Bellonci depicts here is a passionate, womanly figure moving uncertainly through the Papal court and through the intrigues, ambitions and political chicanery that swirled about her.
Married three times for her family's political advantae Lucrezia also entertained, for her own pleasure, a long list of eminent lovers, particularly the poet Pietro Bembo. Her father, Pope Alexander VI, emerges as a fiercely devoted parent while the catlike and sinister Cesare Borgia is seen as a relentless and unscrupulous power-seeker.
Winner of the Viareggio Literary Award and the Galante Prize in Italy upon its first publication in 1953, this celebrated biography is, in the author's words, 'an eternal feminine story swinging between consent and rebellion'.
BUY IT HERE!