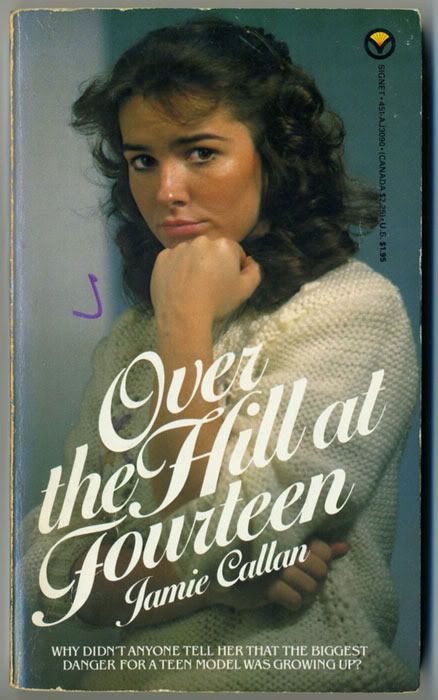 Condition: Very Good
Seller's Comments: Some shelfwear & yellowing due to age. Pen mark on cover. See description for photo & more info.
Price: $1.00
Quantity: 1
GROWING UP CAN REALLY BE THE PITS
At fourteen, Sylvia Eisenstein's beautiful long auburn hair and gorgeous eyes have earned her a place as a highly paid model, seen in countless magazine ads as the Miss Nature Coconut Creme Rinse Shampoo and Conditioner girl. She's a brat and she knows it, but she's also sitting on top of the world, so she really doesn't care. Yes, Sylvia's got it all - looks, fame, even a boy who's crazy about her.
Then beautiful, sexy, twelve-year-old Tammy turns up in front of the photographer's camera, and suddenly Sylvia is wondering if she's all washed up. Desperate, she tries to dream up something really spectacular to help her career, only to discover that sometimes spectacular isn't the way to go. Sometimes it's better just to be yourself...